THE CARRIERS
Triller, Tv Series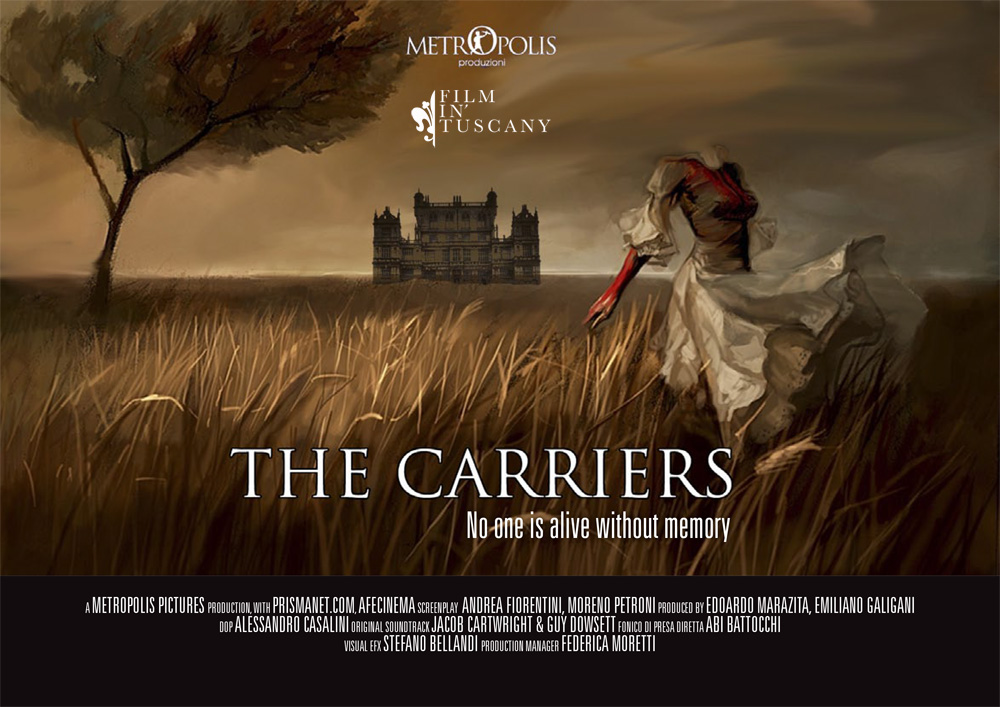 On a borderland close to a war zone there is a hospital at the forefront of research, isolated and militarily protected, surrounded by vast fields of wheat called the Hollhouse: there are housed in some patients with a particular form of amnesia called Korsakoff's syndrome.

Peter Blunt is a psychiatrist sent by an intergovernmental agency who is visiting the hospital to study its incredible progresses.

His stay is expected to be three days. He won't be able to leave.



BRADAMANTE entertainment Bucarest, Sector, 3 st. Slanic nr.2 ap1, camera 4 Rva:Ro 25157044 NR R.C. J40/22 79/19.022009